Fresh-tasting water, straight from the tap
Centex WaterMaker Five's residential reverse osmosis system uses a unique, proprietary process to deliver clean filtered water from your faucet to your glass. The advanced, 5-step filtration process not only improves the taste and quality of your tap water; our reverse osmosis water filter countertop system also reduces water waste – saving you money while preserving natural resources.

Performance Specifications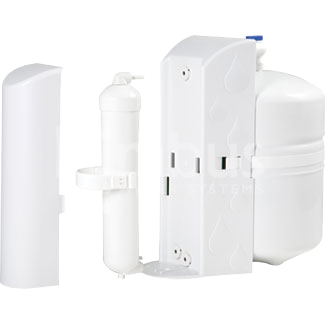 9.72″ W x 13.75″ D x 15.38′ H ( 24.7 x 34.9 x 39.1 cm)
| | 40-80 psi (275 kPa – 552 kPa) |
| --- | --- |
| | |
| | |
| | |
| | |
| | |
| | |
*Feed water must be potable, municipal water. Must be free of potential membrane foulants such as Iron, Hydrogen Sulfide, and Manganese.
It's no secret that the reverse osmosis process uses water to make drinking water. The WaterMaker Five is designed to reduce the amount of water down the drain by 25% over the typical RO system. This represents a significant water savings – over 400 gallons per year for the average family.
The WaterMaker Five is smaller, lighter and uses significantly fewer resources in the manufacturing process compared to the typical 5-stage RO. This compact design has an added benefit—the unique flow path utilizes water pressure more efficiently resulting in higher flow from the faucet.
The WaterMaker Five Delivers
The WaterMaker Five features a four-stage prefilter, membrane and postfilter housed in a single cartridge. The fifth stage, an in-line carbon filter, is placed between tank and faucet. Yearly maintenance is quick and easy. No complicated plumbing connections, no tools required.
The Best Countertop Reverse Osmosis Filtration System
Our affordable, easy-to-install countertop reverse osmosis water filter systems enable you to have pure, fresh-tasting water without all the fuss. They filter out the contaminants in your water, which instantly improves the taste and quality of your drinking water.
Don't Just Drink Water. Drink Clean Water
Save money and gain peace of mind when you install our reverse osmosis water filtration systems today!
Undersink Reverse Osmosis
Free up your countertop space with one of our reverse osmosis under sink systems that stays out of the way and concealed. Experience all the benefits of fresh drinking water from your sink without large equipment. Install it yourself or have one of our technicians install the best reverse osmosis under sink system on the market for you.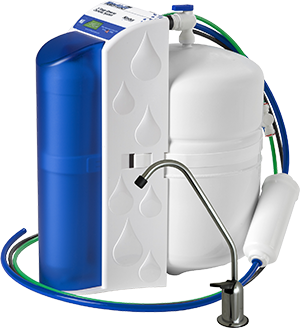 Keep your reverse osmosis under sink water filters out of sight with the under the counter design.

The small reverse osmosis system produces big results without the bulk

Get the best under sink reverse osmosis that increases water flow rate by 25-30%

Easy to maintain and take care of with simple filter changes
Central Texas's
Top Water Softener Company
Centex is a team of experienced, licensed plumbers who have been installing water softener and filtration systems for more than 20 years. Our NSF-44 Certified water softener meets all plumbing codes.
CONTACT US FOR YOUR
FREE
ESTIMATE
Centex Water Systems Is Redefining What It Means To Enjoy Fresh, Clean Water.
Find out how you can create consistent water quality in your home in minutes!